Loader Cranes
Our equipment includes mobile cranes as well as loading cranes with lifting capacity of 40-350 tons.
Our machine fleet is in continuous renewal and its number is constantly increasing. Our professional skill is also available for preparing different lifting work plans, for hauling works, transportation and oversized transport. We also have ISO 23813 sertified lifting supervisors.
Loader Cranes 100-150tn/m
MAN + Palfinger 150002, 150tn/m boom 33m
MAN + PM100SP, 100tn/m boom 33m
VOLVO FH 13 + PM100SP, 100tn/m boom 33m
Scania + Fassi 1150RA, 115tn/m boom up to 36,9m ***
*** coming in 2020
Maximum lifting capacity 360° around the truck.
Additional equipment:
Trailer
Personnel basket
Deep loader trailer
This crane is suitable for lifting in low ceilings because of special lifting accessory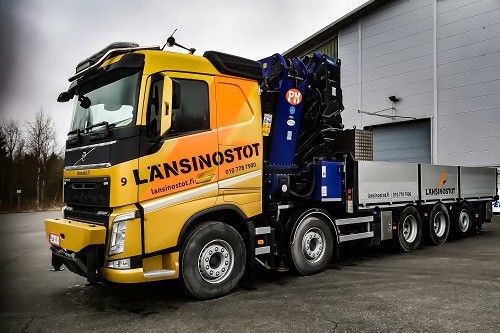 Volvo FH 13 +PM 100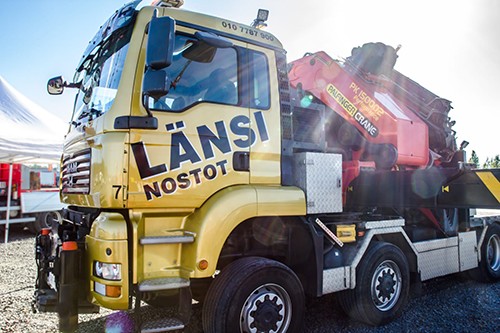 MAN TGA 480 + Palfinger 150002G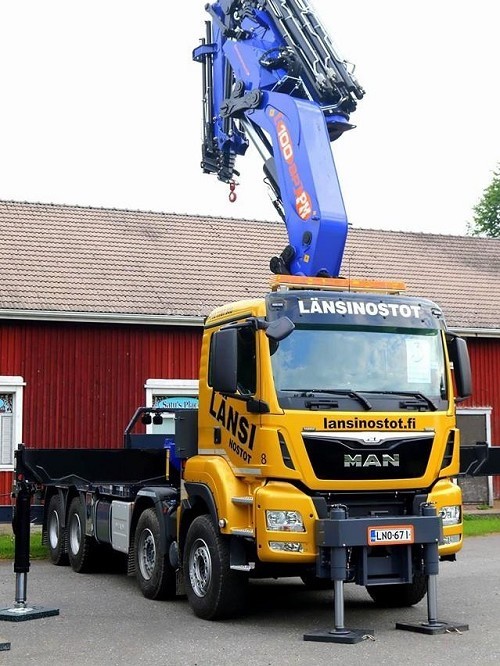 MAN TGS 480 + PM 100SP